Religious Studies is an excellent choice at A Level for anyone keen to study the 'big' questions of meaning, purpose, belief and how we decide what is right or wrong. You will learn about the ways in which different people approach many of the important questions of human existence.
OCR H573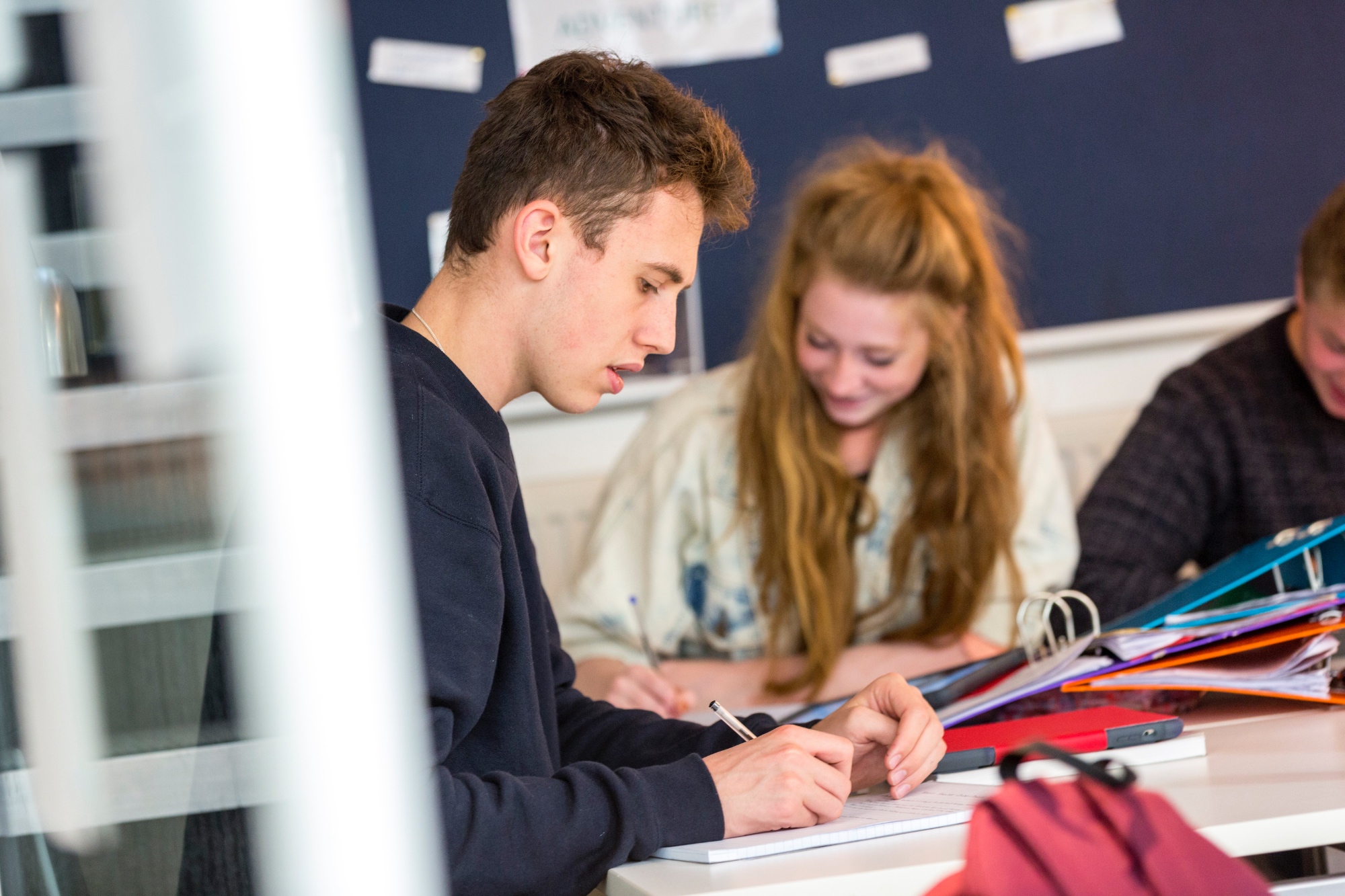 At A Level, Religious Studies will help you develop a greater understanding and appreciation of religious beliefs and teachings as well as the disciplines of ethics, theology and the philosophy of religion.
This course will also enable you to develop your skills in argument and in assessment of different points of view as well as to write fluent, well-argued and well-constructed essays on a variety of themes. It is a successful complement to any A Level choice.
The course we provide concentrates on three areas: philosophy of religion, religious ethics and developments in religious thought.
Religious Studies is appropriate for people of any religious belief or none. There is no requirement of knowledge of any religion or commitment to any faith or set of beliefs. Examiners are not interested in judging your personal beliefs but in assessing your skills in criticising or defending.
Beyond the classroom
We run an exciting enrichment programme, which includes a student led Philosophy Society, participation in the Inspire Dialogue Foundation's 'Education for Human Solidarity' event, as well as lectures from eminent philosophers including Professor Keith Ward, Professor Simon Blackburn and Lord Rowan Williams.
Course content
The course will consist of three papers:
Philosophy of Religion - A variety of philosophical issues and questions will be studied as well as an exploration of philosophical language through key concepts and thinkers.

Religion and Ethics - A study of ethical language and thought through significant concepts and key thinkers. Normative ethical theories will be studied and applied to contemporary issues.

Developments in Religious Thought - A systematic study of Christianity which will include a look at teachings, sources of authority, how traditions have developed over time as well as responses to challenges and contemporary social issues.
Assessment
Paper 1: Philosophy of Religion
2 hours. 33.3%
3 essays out of a choice of 4.
Paper 2: Religion and Ethics
2 hours. 33.3%.
3 essays out of a choice of 4.
Paper 3: Developments in Religious Thought
2 hours. 33.3%.
3 essays out of a choice of 4.