Through our tutorial system we get to know you as an individual, offering the right balance of inspiration, challenge and support to ensure that you perform to the best of your ability and unlock a world of opportunities after the sixth form.
Our small classes mean that no one gets lost in the crowd and ensure you always have someone to turn to about anything that concerns you, whether it's your education or a wider issue.
"The Stephen Perse Sixth Form really allows you to express your individuality. Teachers are always very kind and supportive, and there is often a one-to-one teaching approach to address individual needs."
One-to-one support
Every student works closely with their tutor through regular meetings, gatherings and tutorials.
Tutors also keep an eye on your academic progress and personal welfare and will be happy to
provide one-to-one help and advice on anything you raise. The mutual respect between student
and tutor is a hallmark of our community.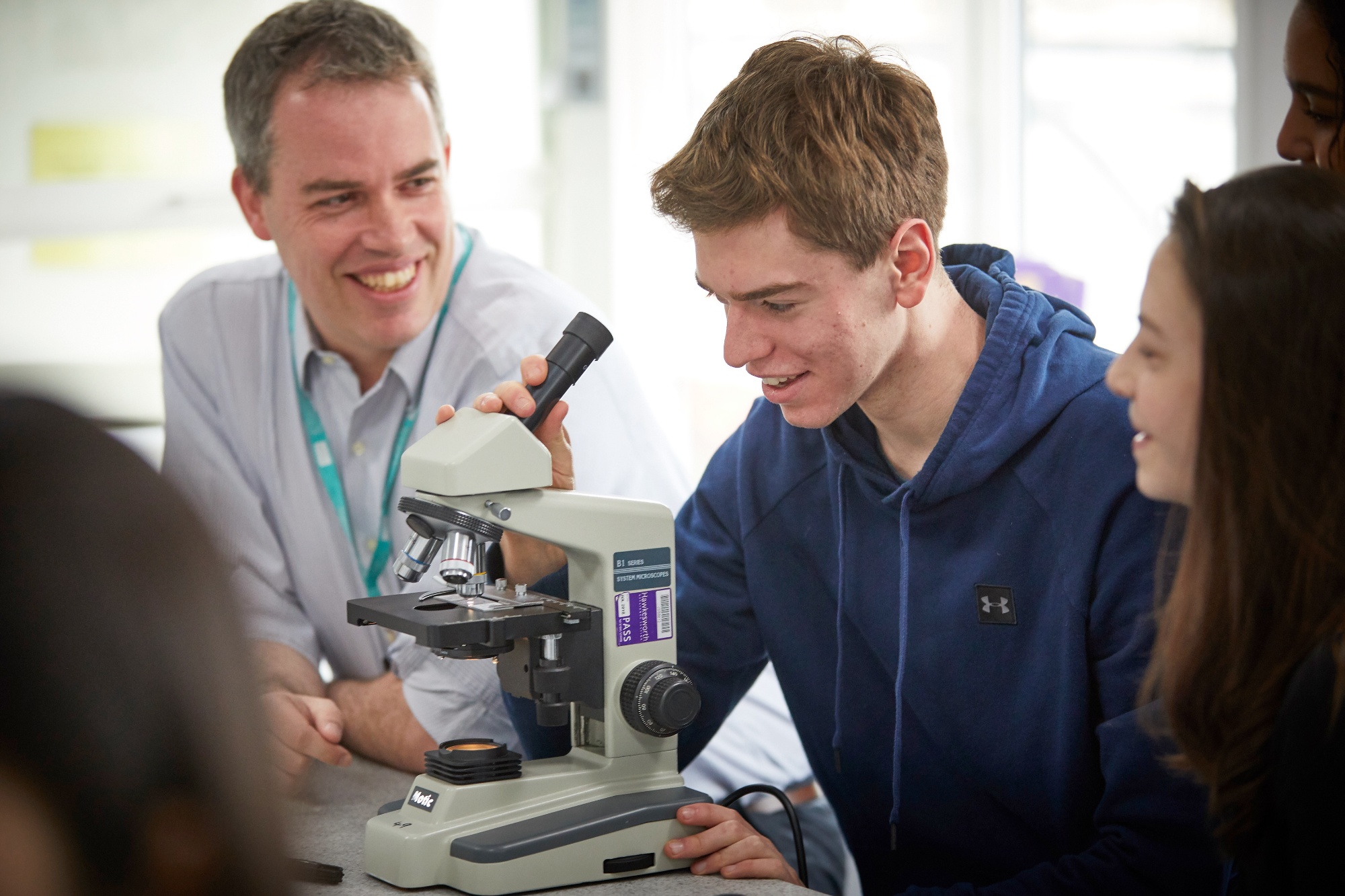 Although most of our students continue into higher education, we understand that everyone is different and that you will have your own individual goals. So you'll work closely with your tutor throughout your time at the Stephen Perse Sixth Form to explore your options and make the decision that's right for you.
University Guidance
If you plan to continue into higher education, we'll get you ready for university entrance in the UK or abroad. Our tailored programme of learning includes researching courses, writing personal statements, practising for aptitude tests and interviews, and completing applications. We also host admissions teams from world-leading universities each year, giving you a unique opportunity to find out more about their courses and expectations.
If Oxford or Cambridge are in your sights, we have a specialist team to advise you, led by a former Cambridge University college admissions tutor. You'll also find staff with specific expertise in science, medical and veterinary applications and in applying to US, Canadian, European and other universities worldwide.
Careers guidance
Our careers education and guidance programme gives you the opportunity to experience and
understand the world of work and investigate possible career paths for your future.
We invite organisations such as Morgan Stanley and Deloitte to come in and explain the
attractions of their training schemes, and we introduce students to the growing trend in Degree
Apprenticeships.

We also partner with businesses in Cambridge and beyond to arrange trips and workshops that
give you valuable real-world experience and connect you with the workplace. This can mean
anything from an insight afternoon at AstraZeneca to a visit from the sustainability team at ARM.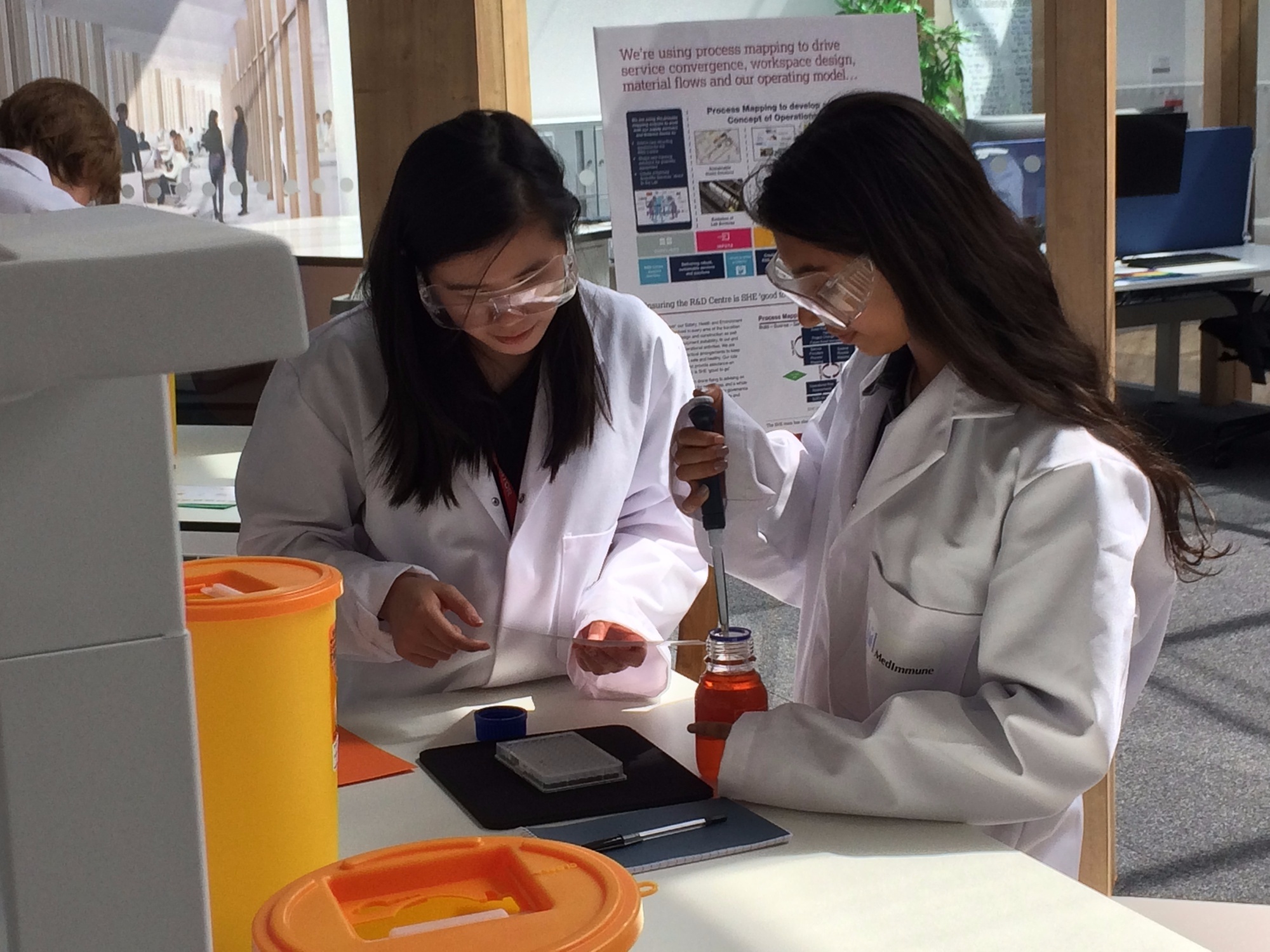 Whatever you're aiming for, we'll be there every step of the way to offer you as much guidance
and support as you need.
Inspire Me events
Our exciting series of 'Inspire me' talks and events runs throughout the year, giving our sixth
form students the opportunity to meet and hear from renowned guest speakers from across
industry and academia.
These talks challenge our students to think differently, spark debate, broaden their outlook, and
inspire them to consider different specialisms and career paths. In the last few years we've been lucky enough to hear from a diverse range of speakers including Lord Rowan Williams on religion and democracy, Laura Bates on Everyday Sexism and Professor Simon Baron-Cohen on his autism research.
Learning Support
We understand that students often have specific learning needs, and we are committed to
creating an inclusive and empowering learning environment for our students.

Our tutorial system and small classes mean that nobody gets lost in the crowd and any
problems are identified and dealt with quickly. It also means you always have someone to turn
to if you're struggling. International students may ask for extra English tuition, for example, while
others may want help dealing with their workload or a specific issue such as dyslexia.

Student support is coordinated by the SENCo in liaison with Heads of School. If you have any
learning needs you'd like to discuss, please contact us.
Student wellbeing
We understand that you need to feel good mentally, physically and emotionally in order to
achieve your best and reach for the future you really want. That's why we put student wellbeing
at the heart of what we do.

Our small community places great value on empathy, communication, and self-awareness.
You'll grow as an individual while you're with us, and we'll be there to guide and inspire you
every step of the way. So you'll feel safe, confident and empowered to perform well in your
studies, pursue your interests, prepare for the future, and have fun along the way.