If you are thinking about studying music in the Sixth Form, the chances are that you already play an instrument or sing to a high standard, and enjoy performing a wide range of solo and ensemble music.
Cambridge Pre-U CIE 9800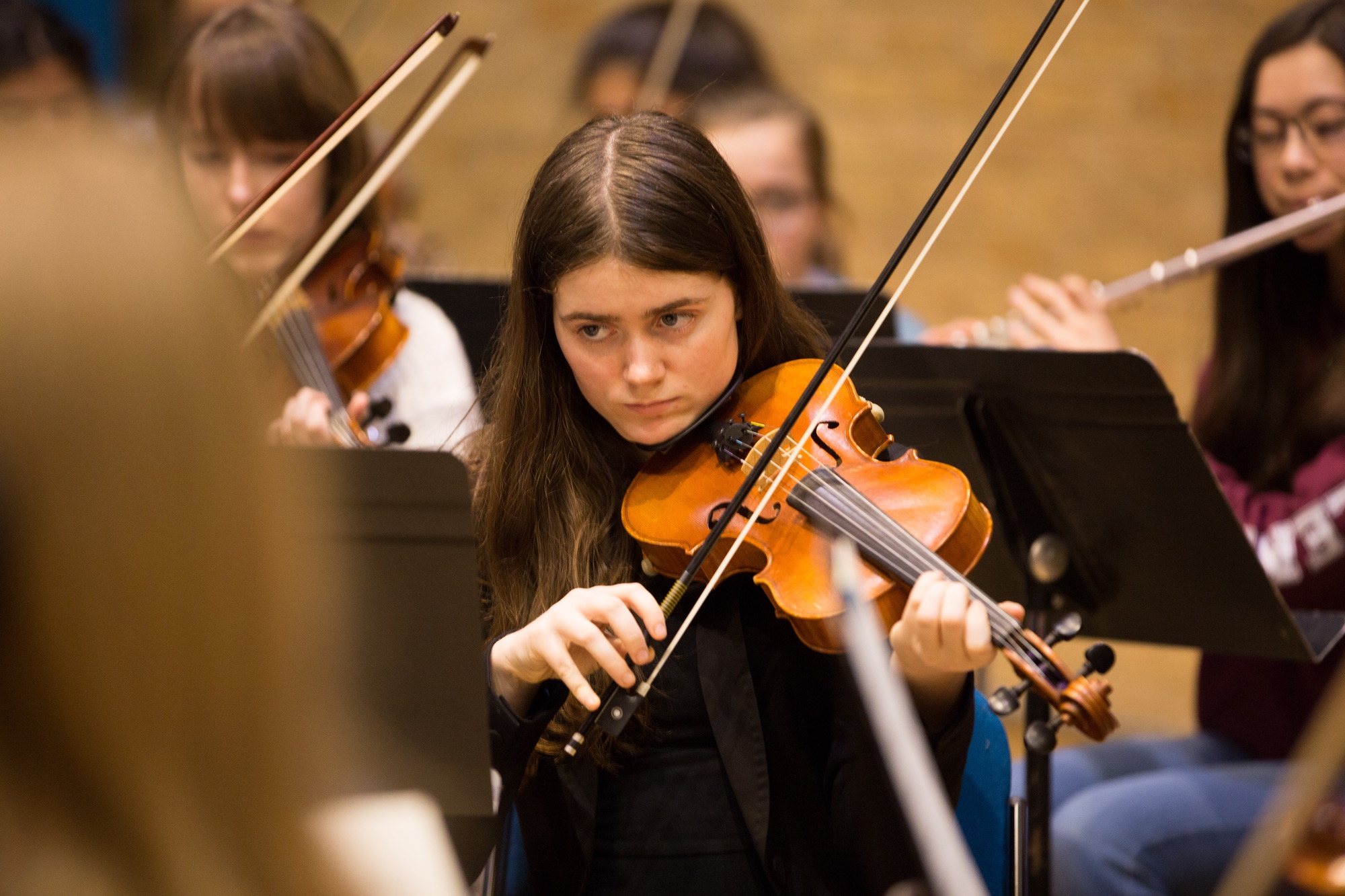 We offer the Cambridge Pre-U Music course, which has a strong practical and creative element, so you can gain recognition for your performing abilities whilst gaining further experience in the areas of composing and historical study.
The course develops a broad range of skills, and promotes independent learning and critical thinking. It complements Science, Arts or Humanities specialisms, so it is an ideal subject to consider in the Sixth Form. If you wish to study music at university or college, Pre-U Music is essential preparation.
Most students opting for Pre-U Music have studied music to GCSE level, but if you are a very strong performer with a good knowledge of music theory, it may be possible to take this course without -please ask if this applies to you.
Course content
Performing - You will perform a recital (maximum 20 minutes) as either a soloist, accompanist or member of a small ensemble. You will also demonstrate a second performing skill, which may be a different instrument from your main recital, the same instrument in a different role (for example solo rather than ensemble) or improvisation.

Listening, historical study and analysis - You will learn about repertoire from the Classical period (focusing on the symphony), the 19th Century (focusing on orchestral music) and either the Baroque period or the 20th Century (in which you will study a set work and the wider context of a more specialised historical area).

Composing - You will learn formal harmony skills in two different styles, and complete a composition according to a brief set by the board.

Personal study - Either dissertation, further performing or further composing. You will choose an area of music that interests you most, in order to develop your skills further. If you choose to write a dissertation, you will submit an essay of 3,500 words on an aspect of music history, analysis or performance practice.

If you are a strong performer, you may well consider the further performing recital; this would last for a maximum of 30 minutes, and needs to be different either in role (e.g. solo rather than ensemble) or instrument from your other performances. You will also submit a written project comparing two different recordings of some of the repertoire from your recital.

If you are a keen composer, you will develop this specialism by completing two contrasting free compositions.
Assessment
Paper 1: Listening, historical study and analysis
3 hours, 30%, mixture of short answer questions and essays.
Paper 2: Performing
22.5%, live performance to visiting examiner.
Paper 3: Composing
22.5%, mixture of coursework and examination.
Paper 4: Dissertation, Further Performing or Further Composing
25%, coursework or live performance.