Published on 04/05/20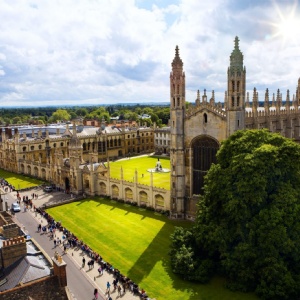 Fees for international students are much higher than for UK domestic students. You will be viewed as 'international' based on your nationality and the amount of time you have been in the UK which might affect you even if you are a British citizen but have been living abroad. The situation with EU students is also under review at the moment until the final Brexit negotiations are completed.
Typical international fees
Domestic fee (for comparison) £9k per year

Classroom-based degree £14-15k per year

Laboratory-based degree £16-18k per year

Clinical-based degree £19-21k per year
This link to UCAS has a lot of relevant information.
UK universities welcome international students and are keen to receive applications. Some courses may have limits on the number of places available to internationals, not least Medicine courses. It is important for students to check with the universities on their websites and to contact them directly using the emails provided in order to seek clarification on any point.
Aspects to consider
Is there a restriction on the number of places available to international students and how will this affect the number of offers given?

Is there an English Language qualification requirement that is not met simply by studying the IB or A Level at a UK school? It may be that a specific qualification, such as IELTS, is required to prove English ability.

If you don't have GCSE or IGCSE qualifications, or other public examination qualifications gained at age 16, does this make a difference? It is likely that it will NOT make a difference but check the advice for international applicants on the websites.

What are the fees?

Where will you be pleased to live and study? The UK is a lot bigger than Oxford, Cambridge and London!

Will a UK degree be welcomed in another country if you wish to move there e.g. to be a lawyer or medic will you have to take additional qualifications on return to another country and will this be an advantage to you or a problem for you?
Keep a note of all your communications with universities and particularly any email replies from university helpdesks. Talk to us as we are here to help you too.