Published on 05/06/17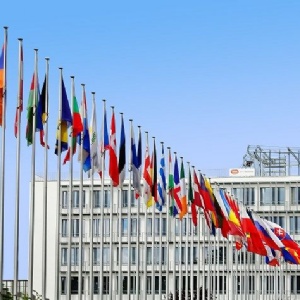 Deciding to study abroad is a big decision. Whether you are thinking of taking part of your degree overseas or all of it, there are many factors to consider. For students drawn towards taking degree courses outside the UK one of the main attractions is that tuition fees can be much lower than in the United Kingdom. Other bonuses are that it will look great on your CV and increase your international job prospects, you could learn a new language and of course gain valuable life experiences.
How much does it cost?
One of the most affordable ways to experience studying abroad is via an exchange programme; this is where students are enrolled in a British university degree, but study part of their course overseas. Students who do this remain eligible for UK student loans and grants. There are student exchange programmes such as ERASMUS (European Region Action Scheme for the Mobility of University Students) which has a very successful track record and is very respected. The ERASMUS programme is run by the British Council, and over 200,000 students from the UK have used the scheme since it was established in 1987.
It is worth remembering that higher education abroad will not be funded by the UK government, so you will need to fund yourself; this only applies if you intend to do your whole degree course outside the UK. There are some countries in Europe that will allow you to study for free in their country if you speak the language; for example the Czech Republic, Poland and Germany. You will also need to consider living costs in the country where you will be studying, so this would include things like accommodation, food and healthcare.
Other important things to remember
If you are going to be working while you are studying you will need to make sure that you apply for the right visa (if you are going to be outside the EU). You will also be required to inform HMRC (Revenue & Customs). Most countries in Europe do not require you to get a visa to study or work; you will need to apply for a residence permit though.
If you are planning to study in another European Economic Area (EEA), you need to apply for the time limited European Health Insurance Card. You can apply for the 'Student EHIC' card by downloading the form and then returning it to the NHS.
A once in a lifetime experience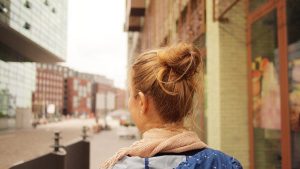 Studying overseas will certainly give you a broader outlook on the world, meeting new friends and experiencing different cultures. Daryl is a student at Keele University in Staffordshire, who is on the study abroad programme. He comments on Socandcrimakeele BlogSpot;
"I study English and Sociology at Keele. For my study abroad experience I travelled to New Orleans, Louisiana for a semester at Loyola University, a Jesuit university. At first I was only interested in studying in either Canada or continental Europe but my love of Southern Literature and Jazz got the best better of me. On top of that I did want to go somewhere that would be very different from England, and the Deep South seemed different enough to fit the bill."
There is no doubt that studying outside the UK is an enriching and diverse experience.