Published on 11/12/17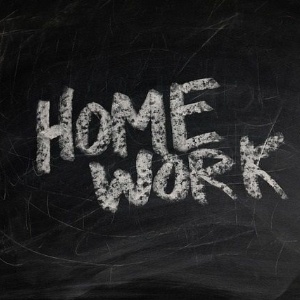 According to a study of more than 3,000 students over the past 15 years, spending at least two hours a night doing homework is connected to accomplishing better grades in English, Maths and Science. The Department of Education has said that spending any time doing homework has benefits, but that the effects were much greater to those students who put in two to three hours each night.
Investing time in your future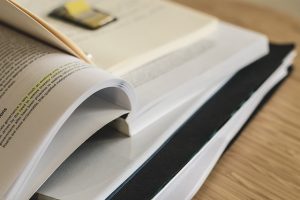 There is a link between homework and academic achievement. The time you spend on doing homework will develop more than academic skills alone. Homework sessions encourage you to use your time wisely, work independently and engage better with the subject matter. It will also improve your memory and critical thinking.
Recently, the volume of homework set by schools has come under scrutiny. It has been suggested that students are being given more homework in an attempt to raise test results. A report on education policy refutes this, claiming that the amount of homework set for students has remained consistent for the last 30 years.
Homework is an important part of education, significantly increasing a student's performance and helping them to achieve a deeper understanding of their subjects. Education blogger Bethany Spencer writes:
"Homework is a concept that has been around for years and today is an expected requirement for schools. ‬In order for a school to ‬be rated ‬'Outstanding' ‬by Ofsted‬‬ teachers must, ‬under the descriptors for the quality of teaching, ‬learning and assessment as stated in the School Inspection Handbook (‬2015) ‬'set challenging homework, ‬in line with the school's policy as appropriate for the age and stage of pupils, ‬that consolidates learning, ‬deepens understanding and prepares pupils very well for work to come.‬' ‬Homework is viewed highly by many, ‬with Epstein ‬& ‬Van Voorhis stating that it not only reflects on the success of the student, ‬but also the success of the school (‬2001). ‬In spite of this, ‬attitudes towards homework are constantly changing, ‬culminating in ‬the age-old homework debate."‬‬‬‬‬‬‬‬‬‬‬‬‬‬‬‬‬‬‬‬‬‬‬‬‬‬‬‬‬‬‬‬‬‬‬‬‬‬‬‬‬‬‬‬
Five main benefits of homework
Doing homework will help you develop essential learning skills that will serve you well throughout your life.
Working independently will teach you to apply skills to new situations and extend your learning ability.
Homework will teach you to find and employ resources such as libraries, internet and other learning materials. Actively searching for source materials to find information will help you develop important study skills.
Doing at least a couple of hours of homework each night will give you a better understanding of your subjects. It will also help you better prepare for your class.
Homework will help increase exam and test grades. Doing homework will aid you now and at exam time, as it offers increased discipline for revision.