Published on 29/01/18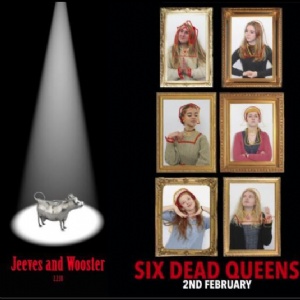 The Sixth Form Play - a double bill of comedy ready to light up the foundation!
First up, society chap Bertie Wooster will present his very own play 'Perfect Nonsense' - with just a little help from his butler Jeeves and friends.
As the title suggests, this is a lighthearted caper about not very much - expect multi-roling, slapstick humour and a rather crucial silver cow creamer.
After the interval, prepare to meet the six wives of Henry VIII - and yes, they are all dead. Through songs, stage combat and witty banter they will attempt to provide the answer to one very important question - which of them was the True Queen?
Please note that whilst 'Jeeves and Wooster' is suitable for all ages, 'Six Dead Queens' contains some adult language and sexual references.
When: Friday 2 February, 7.30pm,
Where: Senior School Hall
Tickets available from Senior School and Sixth Form College receptions.