Published on 15/12/17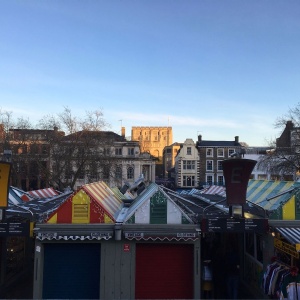 6th Form students take a historic walking tour on a wintry day.
We were delighted when Rob Webb, former Head of History and Anglia Battlefield Guide, offered to provide us with a day of fieldwork-based activities centered on the 1549 Ket's Rebellion.
This was a key event in the Mid-Tudor Crisis which forms the basis of our teaching in the first term of Year 12. The day involved visits to Wymondham, where the rebellion began, Mousehold Heath where the battle took place and finally the centre of Norwich for a walking tour.
Students wrapped up for the cold but luckily enjoyed some beautiful winter sunshine.