Published on 20/10/17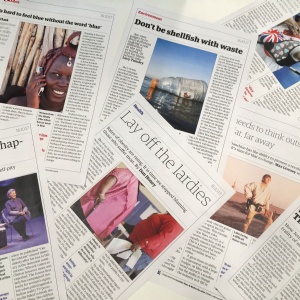 The Guardian Newspaper Day on 17th October saw students step into a journalist's shoes.
Have you ever wondered what it would be like to be a professional journalist for the day? Our 6th Form students recently found out when they spent a day with the Guardian.
The students worked individually to tight deadlines to produce a Guardian-style feature page in an all-day writing workshop, led by a member of The Guardian team.
They worked in a structured manner to devise, research and plan their own short article of 350 to 400 words, inspired by current news items.
Towards the end of the process, a sub-editor joined to advise students on possible headlines and how to produce a polished article. They worked to tight deadlines, producing excellent, thoughtful articles, and experienced a day in the life of a professional journalist.
Could we have a budding editor in our midst?