Published on 07/03/17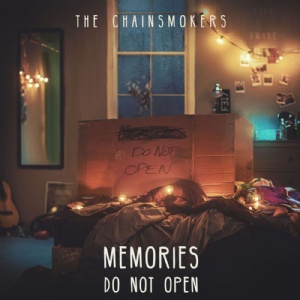 Music Update / March - The Chainsmokers
Cynthia Chiu
The American DJ Duo group 'The Chainsmokers' made their 'breakthrough' back in 2014 when they released #Selfie (which went viral with almost 500 million views on Youtube). Since then, they had attracted tremendous attention and support following the release of more EDMs such as 'Don't Let Me Down' ft. Daya and 'Roses' ft. Rozes.
Now, they have recently released 'Paris', sung entirely by member Andrew Taggart (following the debut of his interesting voice in Closer ft. Halsey); followed by 'Something Just Like This' featuring Coldplay. Personally, 'Paris' was the only song I played on repeat during the week 'Something Just Like This' was released. Nonetheless, if this is your cup of tea, then this song might just be your new favourite for this month. More importantly, these songs unlocked their new album - 'Memories...Do Not Open' which will be 100% available 7 April. I reckon that will provide us with enough energy to start another term.
P.S. 'The Chainsmokers' will be having a tour for the new album as well, starting in Miami on 11th April.
P.P.S. Have you checked out Ed Sheeran's new album 'Divide'?