Our Pre-Programme is ideal for international students who have not met the English Language requirements to study A Levels or the IB.
Do you want to study at a sixth form college in the UK and progress to a leading university? Are your English Language skills holding you back? Our Pre-Programme will help you. It is the perfect all round preparation for academic study, as well as being a great introduction to life in the UK as a sixth form student.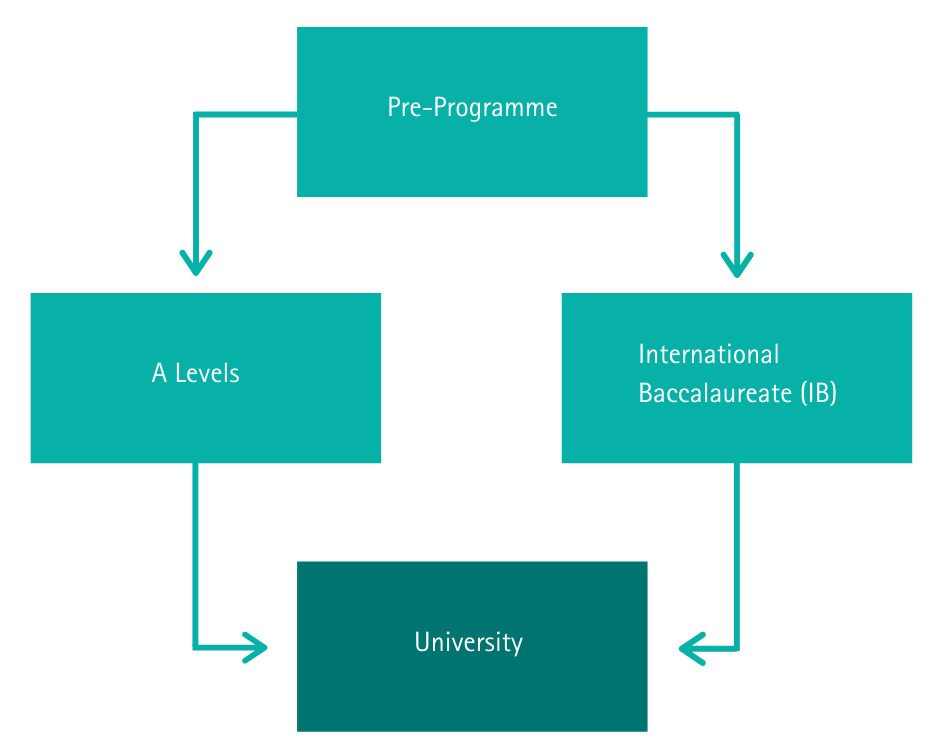 The Pre-Programme gives each student a personalised learning experience. A blend of expert
English Language teaching and the very best introduction to subject lessons, sports activities
and cultural excursions creates a rewarding English learning experience.
"It was a really supportive atmosphere. My teachers were great and always there, the small classes worked really well and you always felt looked after and that you were learning something useful. It was great. I am very pleased I did it."
Course options
The course consists of intensive English Language tuition, combined with a core group of IGCSE subjects including Maths and Science, and lots of enrichment activities and cultural activities that help you immerse yourself in Cambridge life.

We recommend a one year course, but you can also take the Pre-Programme for one or two terms (for example, you could start in January).
A flexible approach
You may want to study the Pre-Programme on its own for one year. Or you may want to combine it with A Levels or the International Baccalaureate (IB) to create a three year course. Talk to us about your goals.
Entrance requirements
We want to help you succeed and the Pre-Programme is the ideal entry point into sixth form study in the UK, so our entry requirements are fairly flexible. Get in touch with our Admissions team to talk about your individual goals.