If you're thinking about studying Music in the Sixth Form, the chances are that you already play an instrument or sing to a high standard, and enjoy performing a wide range of music.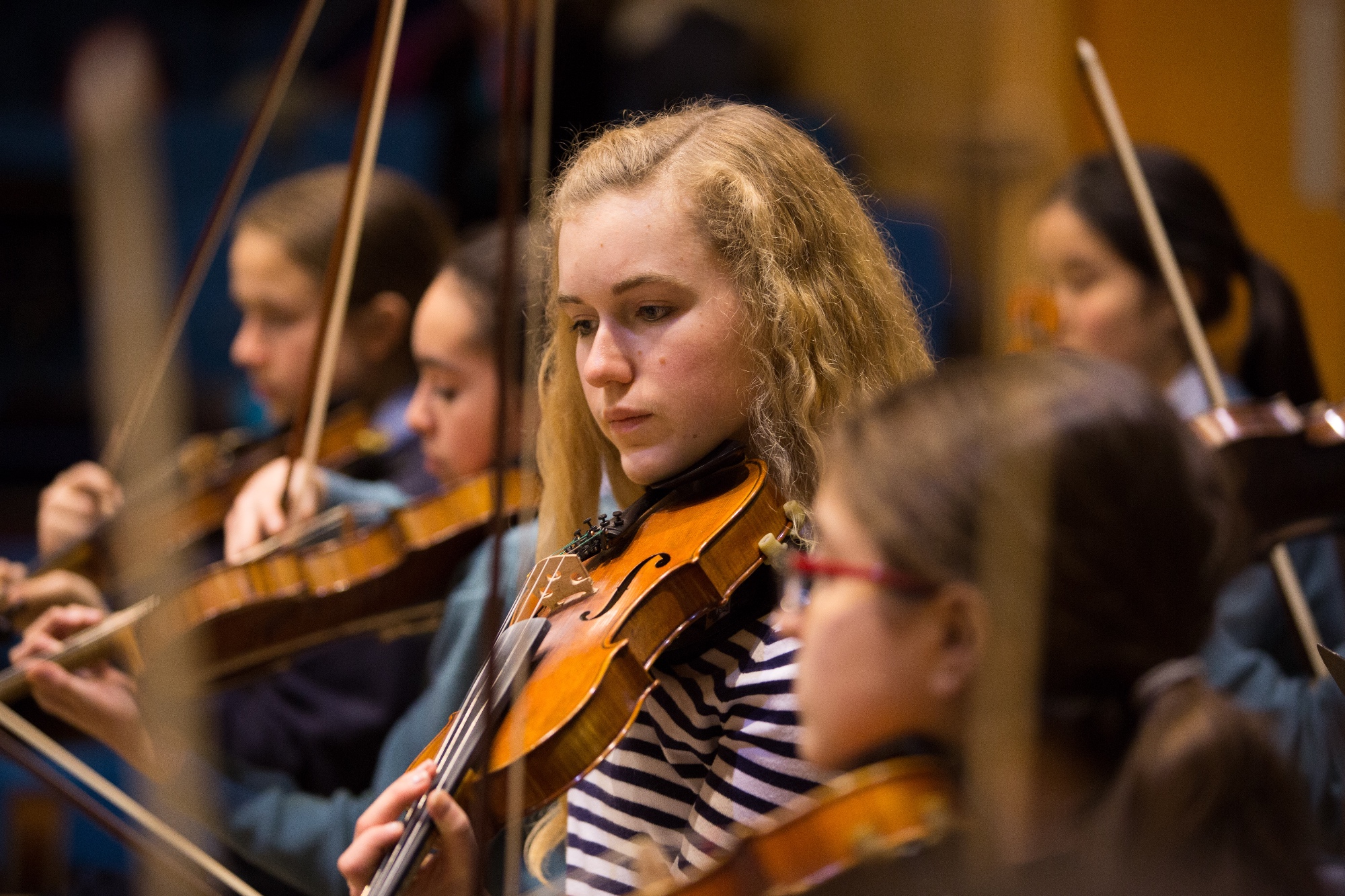 The IB music course has a strong practical and creative element, so you can gain recognition of your performing abilities while gaining further experience of composing and listening.
The course develops a broad range of skills, and promotes independent learning and critical thinking, and is available at both Standard Level and Higher Level.
Course requirement
Entry to examination courses in Music is based on individual ability and aptitude, not necessarily on a specific GCSE grade. Please ask whether you have the appropriate musical background.
Thinking of the future
There is a wide range of university Music courses, from traditional academic study to courses with a scientific or technological bias. Music colleges offer a different approach, and are particularly suitable for dedicated performers. If you wish to study Music as a main subject or as a subsidiary, there are plenty of opportunities.
Career opportunities for people who have studied Music are very varied. A few become performers, but many more go into jobs in broadcasting, sound recording, teaching or arts administration. Some people choose a career which is not related to music at all; a training in music develops many transferable skills which are useful in all kinds of work.
Course Description
The exploration of diverse musical material in the IB course is focused through four Areas of Inquiry:
Music for sociocultural and political expression
Music for listening and performance
Music for dramatic impact, movement and entertainment
Music technology in the electronic and digital age
Students embody three roles throughout the course: researcher, creator and performer, demonstrated through the following three (standard level) or four (high level) areas.
Assessment
Exploring music in context (30% SL, 20% HL)
Students select samples of their work for a portfolio submission (2,400 words) consisting of:
a. Exploring as a researcher
written work demonstrating engagement with, and understanding of, diverse musical material from at least two areas of inquiry
b. Exploring as a creator and as a performer
one practical composing / creating exercise
one performed adaptation of music from a local or global context for the student's own instrument
Experimenting with music (30% SL, 20% HL)
Students submit a report with evidence of their musical processes in creating and performing focused through at least two areas of inquiry in a local and/or global context:
a. Experimenting as a researcher
a written experimentation report that supports the experimentation (1,500 words)
b. Experimenting as a creator and as a performer
Practical musical evidence of the experimentation process in the form of
three related excerpts of creating (5 minutes)
three related excerpts of performing (5 minutes)
Presenting music (40% SL, 30% HL)
Students submit a collection of works demonstrating engagement with diverse musical material from four areas of inquiry:
a. Presenting as a researcher
programme notes (maximum 600 words)
b. Presenting as a creator
composition and/or improvisation (6 minutes)
c. Presenting as a performer
solo and/or ensemble (12 minutes)
The contemporary music-maker (30% HL only )
Students submit a multimedia presentation (maximum 15 minutes) documenting their real-life project.