History is a subject that focuses on people. You will explore how people have shaped the world we live in and have been shaped themselves by the events of previous centuries. History gives you the opportunity to examine the motives of the famous figures of the past and to discuss the reasons behind their success or failure. It enables you to view the world with an informed perspective and allows you to understand the origins of many of the problems in the world today.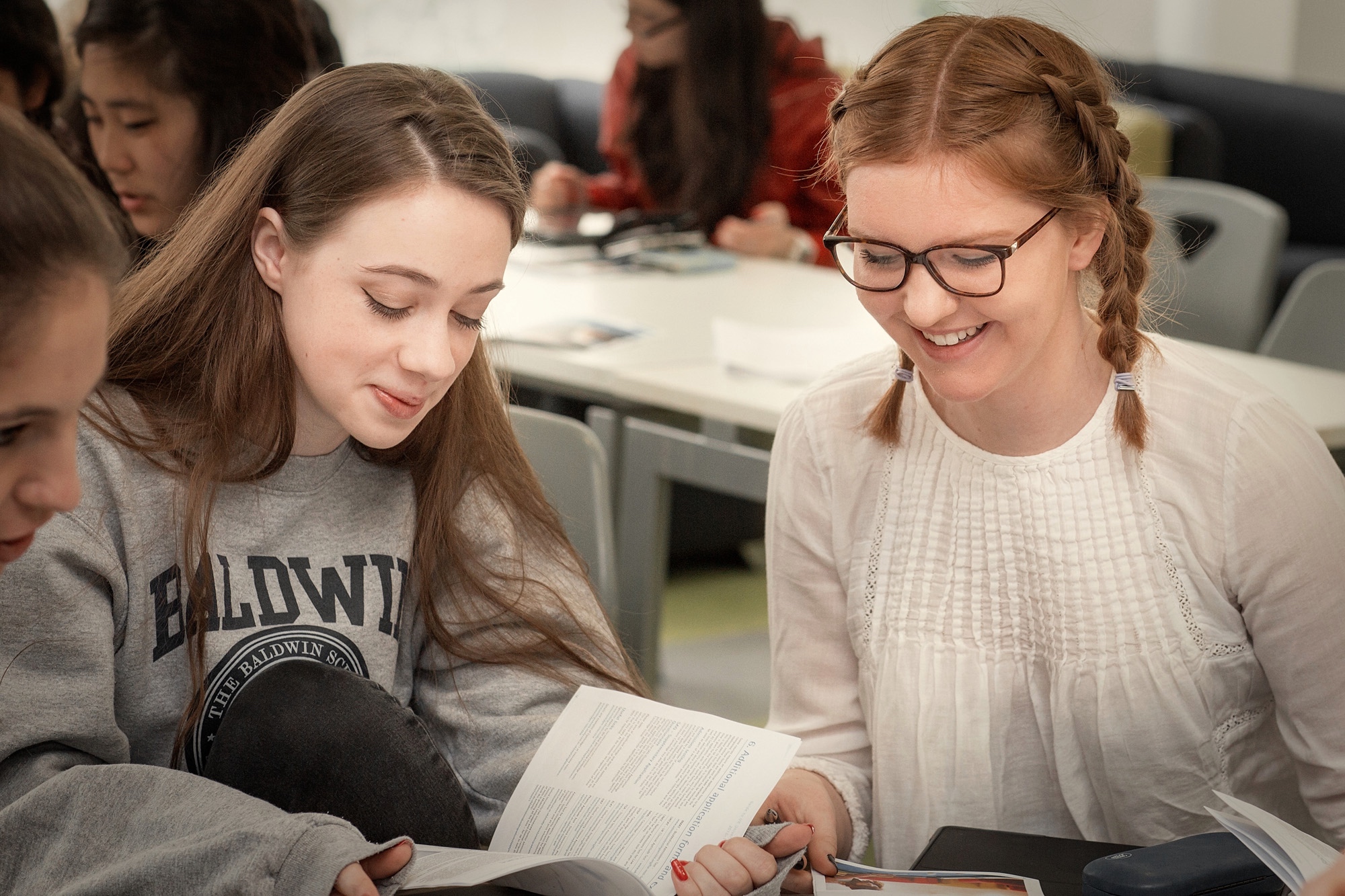 Studying History is both a challenging and enriching experience. You will engage with the subject in different ways from delivering presentations to attending lectures by leading academics. Ultimately, History is a subject which will require you to challenge your existing ideas and express your views on a wide range of issues.
Above all, through deep thinking and engagement with the interpretations of a wide range of historians, you'll reach your own conclusions about the past.
Looking to the future
History is simply a fascinating subject to study in its own right, but studying it at Standard and Higher Level has proven benefits as preparation for university courses within the fields of history, law, politics, economics, philosophy, literature or any of the social sciences. It also forms a useful background to Modern Languages.
Many students who focus on sciences for future career plans also choose History, as the flexible structure of the IB Diploma enables you to do this.
International perspective

An appreciation of the diversity of human experience and how that determines political, economic, social and cultural differences is at the heart of any truly international study of History. It is also the case that an appreciation of such diversity must have as its starting point a solid understanding of one's own background. History provides the unique potential for you to explore both geographical and chronological contrasts with your own time, place and values.
course content and assessment

Higher Level candidates will take three papers and Standard Level candidates will sit only Paper 1 and Paper 2.
In addition, both Higher Level and Standard Level candidates will produce an Internal Assessment.
The material we study is as follows:
Paper 1: 1 hour document paper (worth 20% HL/30% SL) The Move to Global War
This paper will compare two areas where aggressive nationalism led to global conflict. In the European case study, the foreign policy of Hitler and Mussolini will be considered. This will be compared to Japanese actions in the Far East which resulted in the invasion of Manchuria. Both examples exposed the weaknesses of international attempts to maintain peace through the League of Nations. These topics will be taught through a focus on source evidence, including cartoons, propaganda posters and photos, comparing these documents with the broader interpretations of historians. Four compulsory questions are answered in the examination, based on a set of historical sources.
Paper 2: 1 hour 30 minute essay paper (worth 25% HL/ 45% SL)
You will answer two essays in total – one on each of the topics below.
Authoritarian States
This topic will explore the rise of totalitarian regimes in the twentieth century, facilitating a detailed comparison of single-party regimes in the Soviet Union, Germany and China. This allows you to compare the nature of dictatorship between Stalin, Hitler and Mao, for example, to assess what facets of power can be attributed to the individual and what was shaped by the nature of the state they ruled. The course explores what life was like for ordinary people living in these states, as well as focusing on the treatment of women and minorities.
The Cold War
This topic addresses East-West relations from 1945. It aims to promote an international perspective and a greater understanding of the Cold War- a conflict that dominated global affairs from the end of World War II right through to the 1990s. It covers the major relationships between the USSR, USA and China and also explores conflicts in other states: Germany, Korea, Cuba, Vietnam and Afghanistan, for example.
Paper 3: 2 hours 30 minute essay paper (worth 35% HL)
As a Higher Level student you will study a range of three topics from the European Regional Option. This aims to cover a wider range of events across European nations, and that tie in with the topics covered for Paper 1 and 2. Topics we explore include Imperial Russia and the start of the Soviet Union 1855-1924, inter-war states, an outline of European interwar relations leading up to the outbreak of the Second World War in 1939, and The Soviet Union and post-Soviet Russia 1924–2000. In the examination you'll choose to answer three essay questions.
Research project
Internal Assessment Research Project of up to 2,200 words (worth 20% HL / 25% SL). This essay is a wonderful opportunity to develop your historical skills of enquiry and research and to tackle an historical controversy. You can choose to study the life of a twentieth-century dictator, exploring an aspect of their rise or maintenance of power. This study will complement your understanding of authoritarian states needed for Paper 2.