The study of literature is, by nature, international, and the texts you will study
on the IB English Literature course are drawn from a rich variety of world
literature. This promotes an understanding not only of other cultures but also
of your own; through your reading you will be encouraged to recognise a
shared humanity and to appreciate the diversity and universality of
experiences and values.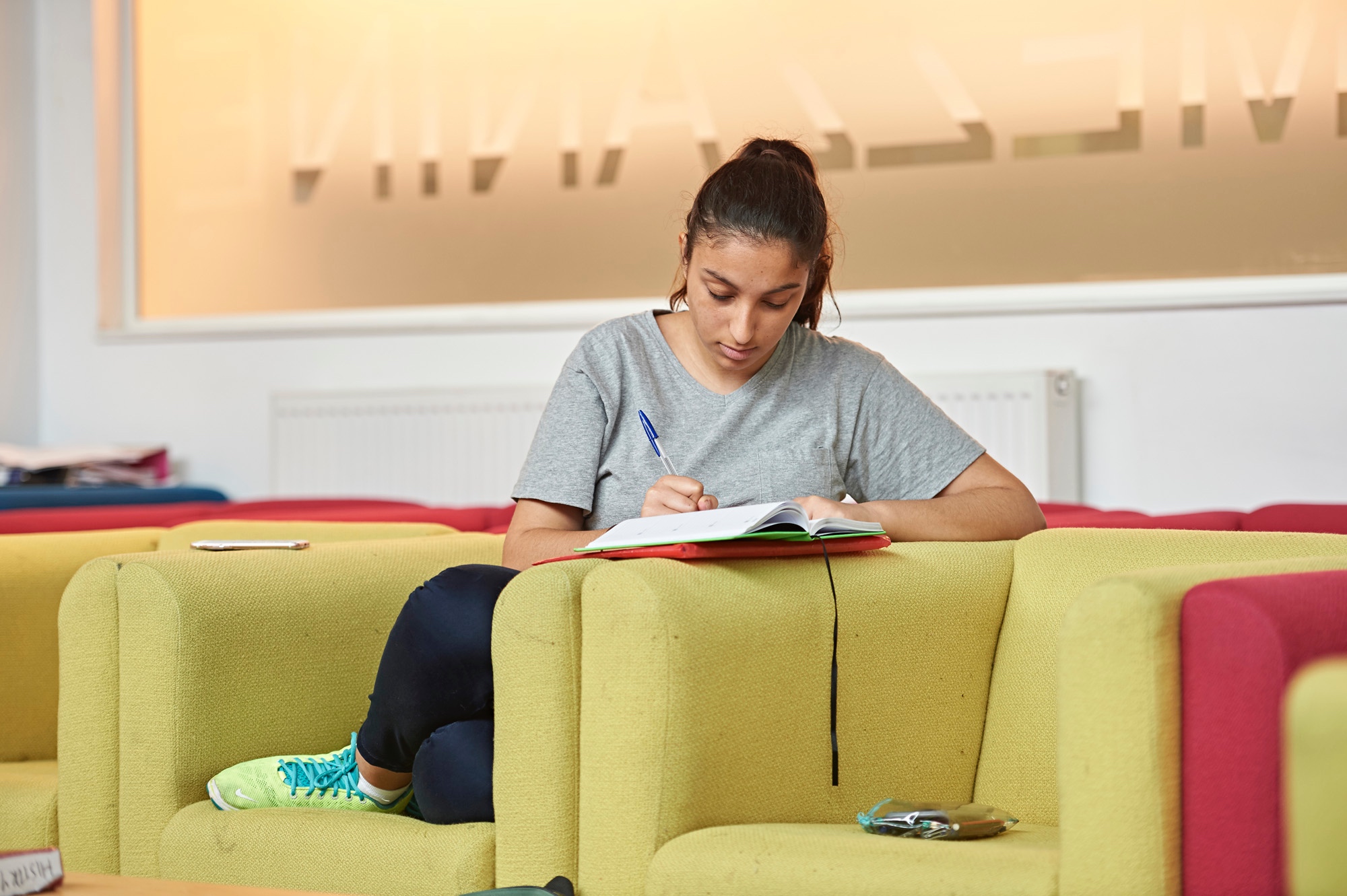 Studying English at higher level (HL) and standard level (SL) will enable you to appreciate a writer's craft, engage in literary criticism and develop the confidence to articulate an informed personal response to a text.
You will also be able to appreciate the significance of the contextual background of a text and the similarities and differences between cultures through your reading of culturally diverse texts. You will also develop your ability to structure and support written and oral arguments, resulting in logical and coherent responses to the texts you are studying.
The course is stimulating and engaging and many of the skills it fosters, such as critical thinking, will prove invaluable to you as you prepare for university and the world of work.
Other Native Language A options will be available for international students depending on demand.
Past set texts have included:
The poetry of William Blake
The Great Gatsby – Fitzgerald
Hamlet – Shakespeare
Master Harold and the Boys – Fugard
Dubliners – Joyce
Half of a Yellow Sun – Chimamanda Ngozi Adiche
A Doll's House – Ibsen
One Day in the Life of Ivan Denisovich – Solzhenitsyn
The poetry of Carol Ann Duffy
Things Fall Apart – Chinua Achebe
The Reluctant Fundamentalist – Mohsin Hamid
Persepolis – Marjane Satrapi
Translations – Brian Friel
Course content
The new IB English Literature course has been designed to focus on three broad areas of literary study: readers, writers and texts; time and space; and intertextuality.
Throughout the course, you will hone your oral, written and reflective skills through varied assessments, developing an independent approach to literary study. You will gain a breadth of literary knowledge via the texts we study, some of which this year include: Arthur Miller's All My Sons; Ibsen's A Doll's House; Maya Angelou's I Know Why the Caged Bird Sings (HL); Le Grand Meaulnes by Henri Alain-Fournier; J.D. Salinger's The Catcher in the Rye; The Handmaid's Tale by Margaret Atwood; the short stories of Franz Kafka; Much Ado About Nothing by William Shakespeare; and the poetry of Philip Larkin.
Assessment
Oral on two texts, discussing a common global issue (worth 30% at SL, 20% at HL)
Paper 1 Guided Literary Analysis (worth 35% at SL, 35% at HL)
Paper 2 Comparative Essay (worth 35% at SL, 25% at HL)
Higher Level Essay (HL only, worth 20%)