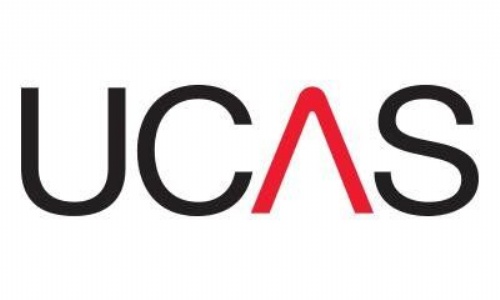 University Guidance 2015 - Q&A from our event
Published 18/12/16
We were delighted to welcome an exceptional panel for our annual University Guidance event on June 19th. Dr Eleanor David (University of Oxford), Mr Mike Nicholson (University of Bath), Dr Mike Sewell (University of Cambridge) and Mr Paul Teulon - King's College, London all took questions examining the the changing world of university admissions.

We give an overview of the questions and answers below.
1. Could I begin by asking the panel for an overview of their selection procedures?
KCL (and Bath) operate a centralised system. Specialist admission staff follow a rubric and then the most suitable applications are passed on to the academic departments.
The advantage of this screening system is that the departments can give more time to the most suitable applicants. Another advantage is that it allows more flexibility as the number of places per subject can reflect the number of applicants per subject; a collegiate system often results is good students being pooled or in the worst case scenario not being offered a place as they were unfortunate enough to choose an over-subscribed college.
Universities used to be fined if they took too many or too few students. This cap on numbers has has now been relaxed for most subjects.
Oxford (and Cambridge) use a collegiate system. Admissions tutors are looking for those candidates who will suit the tutorial model of teaching used at Oxbridge, those who are intellectually curious and self-reflective.Oxford make extensive use of admission tests and interviews.
One of the key differences between Oxbridge and the other universities is the number of offers made per place. Bath made 15500 offers for 3500 places last year compared to Oxford and Cambridge which is barely over one offer per place. This is because universities like Bath are more likely to be declined or to be an applicant's insurance choice.
From receipt to offer probably involves between four and five hours of scrutiny per candidate. It is a very thorough process. Cambridge is a world leading, research intensive institution and that informs the teaching. They look for candidates who reflect that, are the most suitable for their chosen course and who relish the challenge of academically challenging courses.
2. Are top students "better" today or do they just have different profiles?
Students are more aware of the options available to them. They have access to more information and are better able to interrogate and manipulate this. However, for many, this can be almost overwhelming.
Students have better IT skills and learn differently now in terms of virtual and digital learning. Many universities haven't really caught up with this yet.
The best students are very similar to those in years gone by but there is more diversity in the type of qualifications that students have today. There has been a change in culture of students- in general they are more serious but also much more stressed.
3. How much weight do you place on the Personal Statement as a means of selecting or indeed, selecting candidates?
In some cases it makes very little difference but in some cases in some it makes all the difference! At KCL it is more likely to make a difference when the students are more diverse and therefore more difficult to compare by conventional means such as GCSE or AS profiles.
On personal statements: If you are finding it difficult to write your personal statement then you've probably chosen the wrong subject. Less is more, think content, detail, evidence.
Proof read it carefully. Poor punctuation and grammar are a disaster. Read your statement backwards, last paragraph first; all too often the end of the statements haven't been proof-read as thoroughly as the beginning.
Advice for parents "it's their personal statement not yours!"
Don't lie!. Don't pretend you've read something that you haven't. Use your personal statement to show what you think and why you are excited by the prospect of studying this course.
4. Are there any changes in offer requirements on the horizon post A Level reform?
It's too soon to know the effect of A-level reform there are too many unknowns.
2017 prospectuses go to press in December so there are unlikely to be any changes to grade requirements for that year of entry, however changes will be reflected in whether or not the students are accepted having dropped a grade.
Demographics show that there is a decline in the number of 18-year-olds. The universities needs students; fewer students = more offers. Offers aren't just based on AS grades.
5. What role do Aptitude tests have in the selection of candidates? In view of A level reform, will more universities go down this route?
Bath are highly unlikely to go down the aptitude test route unless all other universities do so.
Aptitude tests but only one of a range of options. The loss of AS takes away useful information and there is a lack of clarity about what information the universities will have. Announcements indicate that the reformed A-levels are likely to be 'more challenging' but 'won't disadvantage students' which conflict each other. We expect that there will be fewer A* grades awarded but who knows. All the universities are taking a 'watch this space' approach. Greater clarity is needed from the government and from OfQual. It could be that criteria given to interviewers are more specific/targeted . Aptitude tests are one option but are not a Silver bullet.
It is highly likely that universities will need more information from schools about their demographics and profile alongside the sequence of delivery of technical subjects. At present AS dictates teaching order to a large extent there will be more variation between schools in the future. Universities will need to know how schools are delivering the subjects in order to compare candidates fairly.
6. What is your view on the benefits of an Extended essay or EPQ? If a student takes an Extended essay, will it be part of their offer?
Simple answer is "it's just good for you". KCL not likely to use it in their offers because it would change the nature of the qualification and its emphasis. They have found that students with EE or EPQ make a better transition and are more prepared for university study.
At school, students tend to spend no more than eight hours on a subject per week. At university this could be up to 30 hours on one subject per week. An EE or EPQ allows students space to discover and explore a subject in depth.
Cambridge argue that Including it in an offer would devalue it as a learning experience. The EE/EPQ sits well with the personal statement- it's your topic owned by you and written by you.
Bath are seriously considering using it in the offers because the skills demonstrated by the EE/EPQ are very useful particularly for those who take industrial placements. It is more likely to be used as an alternative offer for example a candidate may be offered A*AA or AAA+/EE/EPQ. The EE/EPQ may become more common in the state sector because of funding changes. They are cheaper to offer than than AS levels.
EE/EPQ are valued because they allow the student to reflect across subjects and explore non-school subjects.
7. How do you equate IB and A-Level offers?
It would be wrong for universities to discriminate between IB and A-level as most students do not have a choice of which qualification they take.
Grade inflation at A level was having a negative impact on IB student because the IB offers were increased in line with the A Level offers. In 1999 the standard offer from KCL was BBB or 33 points whereas in 2013 it was A*AA or 39 points and yet there hadn't been the same grade inflation in IB results. This has now been reviewed and for most subjects the offer is a minimum overall point score of 35 with specific HL requirements that match A Level where A*=7, A=6 etc. The exception is HL Maths where the highest requirement would be 6.
Cambridge have found there is no difference in the performance of IB and A Level students by Christmas of their first year. For IB research suggests that there is a correlation between overall points score and progress throughout the undergraduate course in the humanities and social sciences whereas in the STEM subjects the correlation tends to be with HL subject scores rather than overall point score. Thus, there may be differences in the focus of offers to reflect this.
8. There are lots of students here tonight who will be attending a series of Open Days at a range of universities both this year and in years to come. What advice would you give them in making the most of those events?
Think and plan ahead. Do your homework and make the most of it. Look at the city not just the campus.
Questions to ask yourself-What will it be like in November? What's the city like? What will it be like in term time? Look at the fixtures and fittings- libraries, laboratories.Take some notes - you could use what you find to inform your personal statement.
Don't ask questions that you could've answered by looking online. Listen to the answers!
9. Does College choice matter?
Prioritize the course not the College.
10. What advice would you give to a Year 9 or 10 student here tonight with real and indeed valid ambitions to apply for the most competitive courses?
Pick what you love not what you think you should do. Don't close doors. Enjoy what you do both in school and outside of it.
Most of you will have a career that doesn't even exist now so don't agonise too much about the future.
Grades DO matter in all your subjects. They do make a difference.
11. What advice would you give to a Year 11 or 12 student here tonight with real and indeed valid ambitions to apply for the most competitive courses?
It's been found that at the top UK universities it's not your choice of degree that matters but how well you do in it. It's better to choose a subject you want to study as you'll get a better outcome.
12. What final guidance would you give to parents here this evening in supporting their children?
Let them choose, they are the one doing it. Learn some life skills! Cooking, cleaning, shopping are all required.
Read More