Published on 19/02/18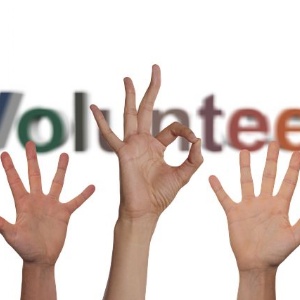 With Student Volunteering Week approaching – Monday 19th February 2018 – we thought we'd take a closer look at the power of volunteering. Volunteering after all unlocks a number of opportunities not just for the organisations and individuals being helped but the people participating.
According to NCVO, 63% of students have taken part in some form of volunteering since starting university. It's not just university students that reap the rewards of giving something back. Sixth-form students enjoy many advantages when volunteering, but what benefits can volunteering provide?
Make a difference to your community
One of the main reasons why people volunteer is to give something back to their local community. Volunteering gives you the perfect platform to improve situations and help people, as Top Universities describes:
"First and foremost, student volunteering is of course a great way to make a real contribution to a cause you feel strongly about. For some, choosing a cause or charity is the hard part, while others may already have one in mind. Look at the list of societies that are part of your university, and you'll probably find all the big names already established there: Amnesty, Save the Children, Water Aid, Cancer Research and the list goes on. Consider what you feel most strongly about, whether it's children, cancer, stroke, heart disease, animals, the environment, or something else."
Wherever you choose to volunteer, student volunteering can provide an essential link between you and the wider community. Many volunteers report an increased understanding of other people as one of the plus points of volunteering.
Develop essential skills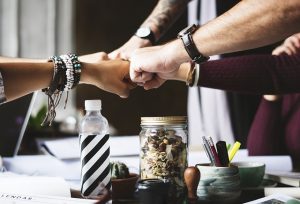 Volunteering isn't just beneficial for the organisations and individuals you're helping. For those looking to hone the qualities and gain the skills needed for future life, volunteering is an excellent experience. For sixth-form students in particular finding the work opportunities you need to achieve the same outcome isn't easy.
Student volunteering can equip you with a vast range of skills that will be essential to success in later life, including communication, management and teamwork skills. Learning doesn't have to be restricted to your time at college, the greatest opportunities for improvement can be found outside the classroom. Volunteer roles also refine and demonstrate a number of desirable qualities like commitment and dedication.
Gain valuable experience
Your employability and progression comes down to more than just being the owner of some great qualifications. What future employers and universities love to see is experience, which isn't an easy thing to accumulate as a busy sixth-form student.
Volunteering provides a vital stepping stone when furthering your learning and your career. Choosing your placement wisely is therefore important. Volunteer in an area that you're truly passionate about or better yet, linked to the career you'd like to pursue.
Up your confidence levels
Entering sixth-form will have no doubt inspired a whole new level of confidence. Student volunteering gives you another avenue to knowing yourself, recognising your abilities and developing other interests, so you can be the best and most self-assured version of yourself. You'll also meet lots of new people along the way, many of which may become good friends.