Published on 06/11/17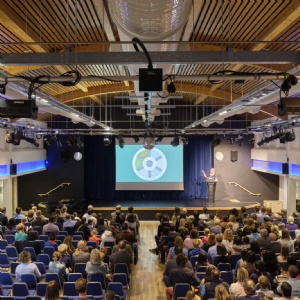 Deciding what's next for you and your academic career is one thing that may be playing on your mind. Open days provide a vital insight into those next steps, helping you to find the place where you'll be studying over the coming years. In this blog post, we take a closer look at just some of the benefits that go hand-in-hand with open events.
Discover all you need to know
That first day at college is just as daunting as any first, but with the knowledge gathered at an open day students are given the confidence and clarity they need to thrive from day one. Open days provide all you need to know about student life at your new college.
Most open days run workshops and activities for prospective students and their parents to discover more about the courses on offer, giving you the information you need to decide which A-Level subjects are right for you. If you've already decided on the courses you'd like to pursue, open events are still worth attending. At college open days you'll be able to find out more about the units you'll be studying and how your work will be assessed.
Meet tutors and students
There's nothing more informative than listening to the experiences of students who are already studying. As well as being given the opportunity to view student work and demonstrations, you'll get to meet current students and the tutors who teach them, and may even teach you in the coming years. Student ambassadors will also be on hand to give you the lowdown on student life at the college.
Take a tour
Touring the facilities available at college is another benefit of attending an open day. You'll get to see first-hand where you'll be studying, and get to grips with the logistics of travelling to, from and around campus. Some colleges have more than one campus, so be sure to find out which locations your shortlisted subjects will be studied at, and explore! Take a tour of the surrounding area too, you may just find some hidden gems to spend those lunchtimes and free periods.
Making the most of your open day
There's no doubt that college open days provide parents and students with a taster for their potential college of choice. Making the most of your open event however is the key to making an informed decision about where you will continue your education. The Student Room (@thestudentroom) offers some excellent advice about preparing for your upcoming sixth-form open day: "It's a good idea to think of some questions to ask – maybe about particular courses, the routine and timetable, length of classes, free periods, study facilities, numbers in a class, exam results, social events or opportunities to get involved in clubs, sport and drama."