Published on 10/01/18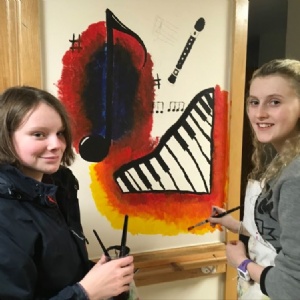 From Disney murals to a playground theatre, SPF students put their artistic skills to work for the local community.
Our Senior School and 6th Form students have been out and about in the community as part of our Community Arts enrichment programme, launched in Spring 2017.
The programme has most recently given Year 10 - 13 artists the opportunity to develop mural projects with St George's Court Care Centre, St Paul's Primary School and our own Madingley Pre-Prep.
Memorable murals
At St George's Court Care Centre, students created personal paintings for those residents who have dementia, to help them when navigating the corridors and trying to find their rooms.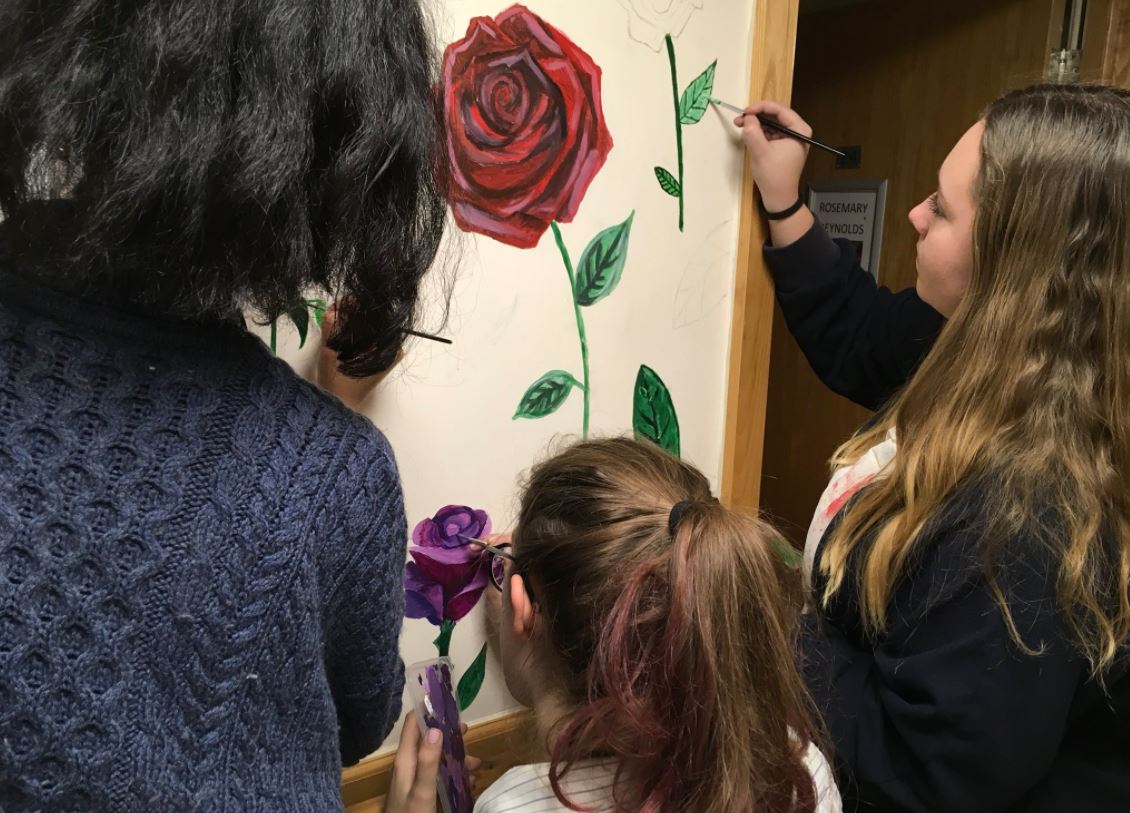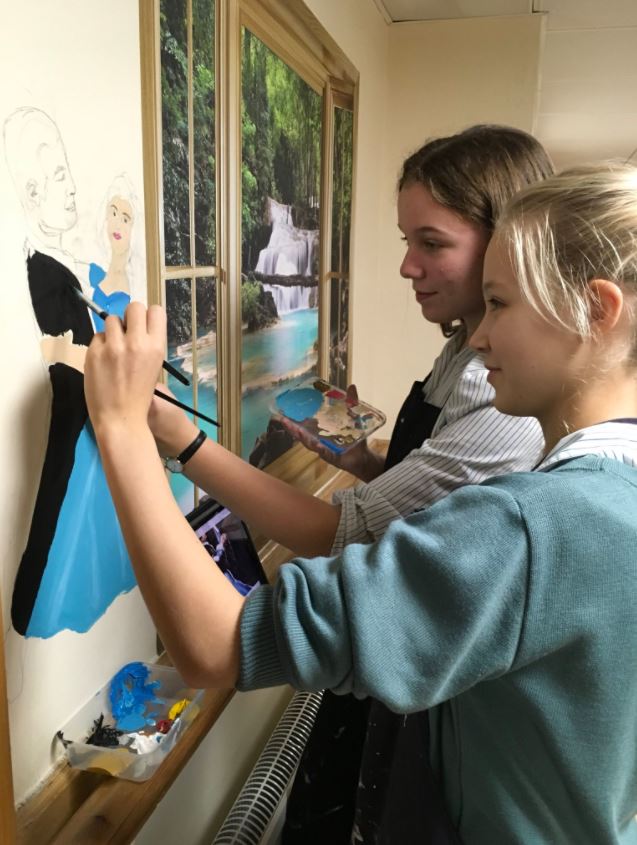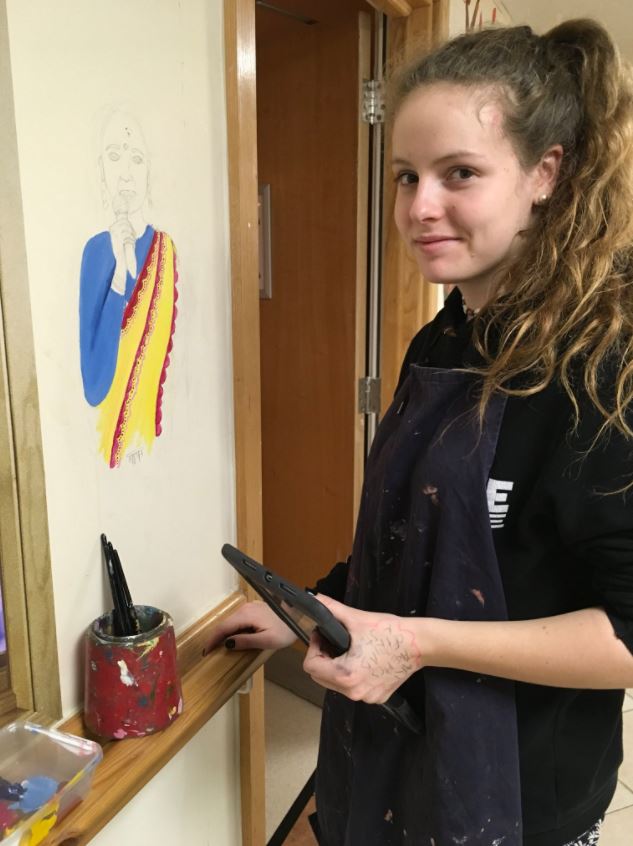 Students also had a wonderful time running Art workshops at St George's, helping residents rediscover their creative skills. One resident was so grateful that she wrote a letter to thank the students, praising their artistic skills, kindness and patience:
"Dear Lovely People including Teachers, Thank you very much for inviting me to, and entertaining me at the workshop yesterday. It was all very interesting and I did enjoy it all. Thank you!"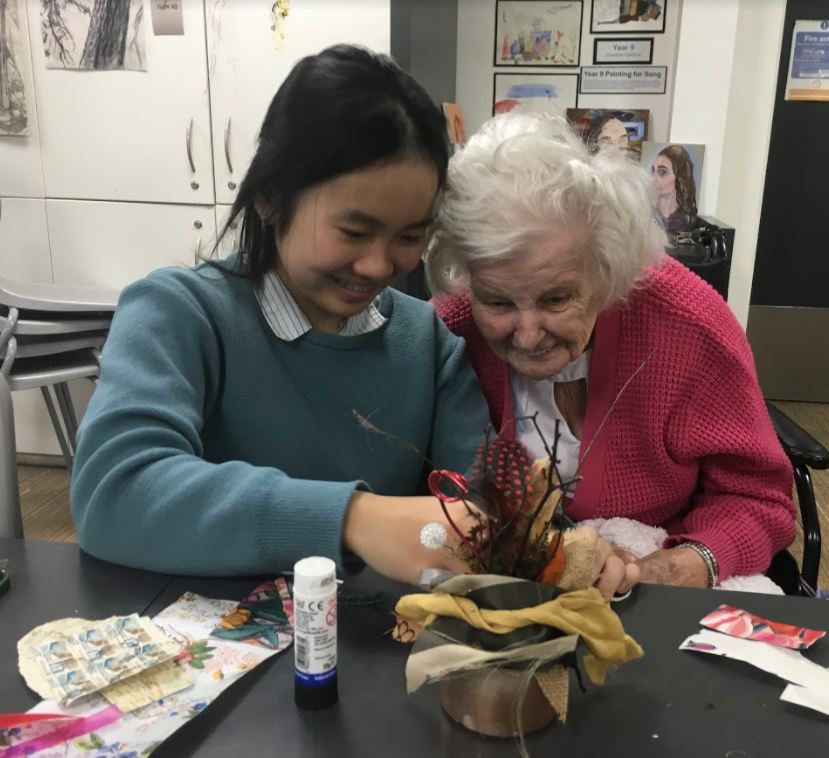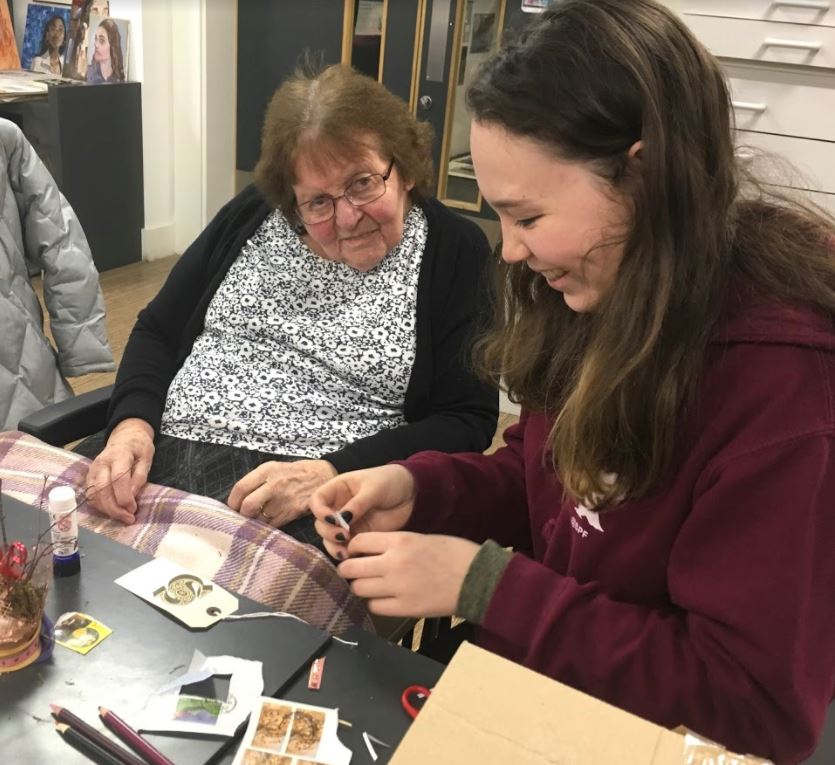 Theatre backdrop
The pupils at St Paul's Primary School gave our students a good challenge in their outside play space, recreating a mural on a much larger scale. Year 6 pupils from St Paul's gave our artists various design ideas, which were combined and transformed into a 'stage backdrop' in the playground, introducing lots of character and colourfulness to their playground. It will be sure to inspire those budding actors and actresses at St Paul's!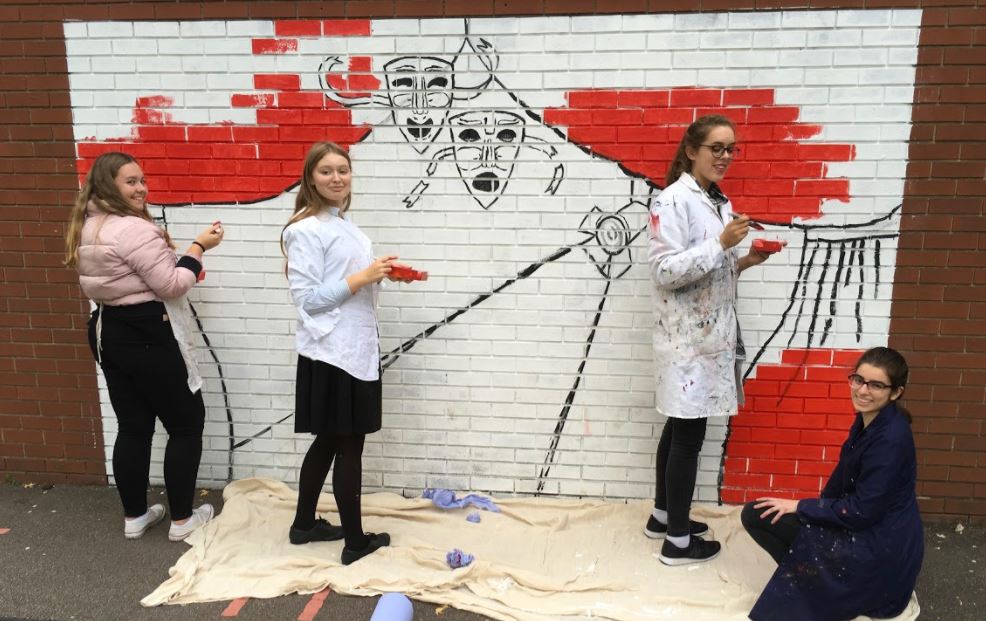 Surrealism with oil pastels
Our 6th Form artists also worked with Madingley Pre-Prep for a term, helping the younger students get to grips with oil pastels as they collaborated on their own version of a surrealist Paul Nash painting for their term's theme of 'Up in the Air'.
Community Arts has been hugely successful as an enrichment programme so far, bringing joy and creativity to a range of local people. It also helps our IB (International Baccalaureate) students with the CAS element of their Diploma (creativity, activity, service) - an essential part of their programme. We look forward to seeing what our talented artists get up to next!
Follow our Visual Arts Centre staff and students on Instagram or Twitter to find out more about their brilliant work.